An Addon for Celestia has been created by Ensign Re-read and myself to display DW's recent maps of Safehold, ca 897, at high resolution. Ensign Re-read gave a presentation about the Addon at this year's Manticon.
Safehold_v2.zip
Addon for Celestia (118 MB, expands to 673 MB) May, 2017
Yes, it's rather large, which is due both to the high resolutions of the maps and to giving it reasonable performance. Some additional information about the Addon is available at
https://www.classe.cornell.edu/~seb/cel ... x.html#3.2
In addition to the maps, it includes a simplistic model of Rakurai, the orbital bombardment station.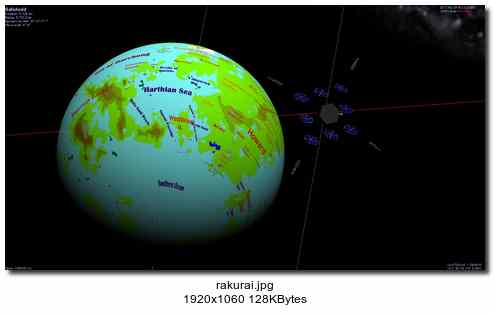 (this thumbnail links to a much larger image)